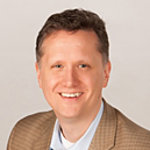 James Sorensen
James Sorensen is one of the top thought leaders helping to shape the future of retail and shopping. He helps his clients turn shoppers into buyers through innovative and pragmatic research solutions that lead to unique insights that drive growth. James specializes in the technology/telecom, retail and FMCG sectors.

James speaks regularly about the future shopper at industry conferences and forums. His approachable and entertaining style is engaging and his deep understanding of shopper behavior leaves the listener with practical ways to improve their business.

James has been studying shoppers since 1993 first as part of the pioneering Sorensen Associates, the in-store research company. Then as part of the Retail & Shopper practice at TNS Custom Research and now James's current role is Executive VP, Shopper Insights in Kantar Consulting's Retail, Sales & Shopper practice.